If you are not seeing this message in its entirety, please click on "View entire message" at the bottom of the email or View In Browser
MESSAGE FROM PRINCIPAL RAMSEY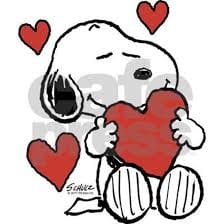 A couple of facts for you: Seniors of 2020 have completed 2,209 days of a possible 2,275 schools days - 97% of their K-12 experience completed!
Anti-Vaping Traveling Exhibit Coming to WHS!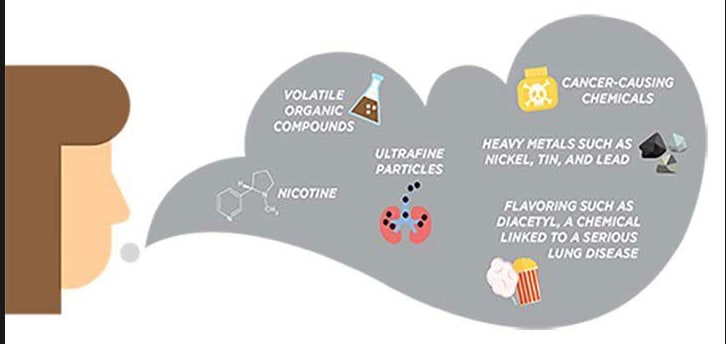 WHS is honored to be one of 10 high schools in Texas asked to host a traveling exhibit created for the Texas Department of State Health Services by their marketing vendor, the Sherry Matthews Group, to support its new tobacco and anti-vaping awareness campaign.
The exhibit's purpose is in line with Westlake High School's ongoing mission to raise awareness among students about the negative health effects of vaping and to encourage teens to quit using vaping products.
WHS Assistant Principal Bryan Shippey will be hosting a parent informational night on this topic at WHS later this semester (date TBD). He has spoken with numerous student groups about vaping, including organizations in the community. Bryan also testified in front of the Texas Senate Health and Human Services Committee to address the issue of vaping / e-cigarrettes with Texas youth.
The exhibit will be showcased and open to all students in the WHS Commons on Wednesday, February 19th, and will feature social media influencer content, interactive elements, and campaign messaging designed to appeal to a teen audience.
See the Time magazine article and video below from September 2019 for more information on this public health crisis.
NEW HEALTHY CHAPS PODCASTS ADDED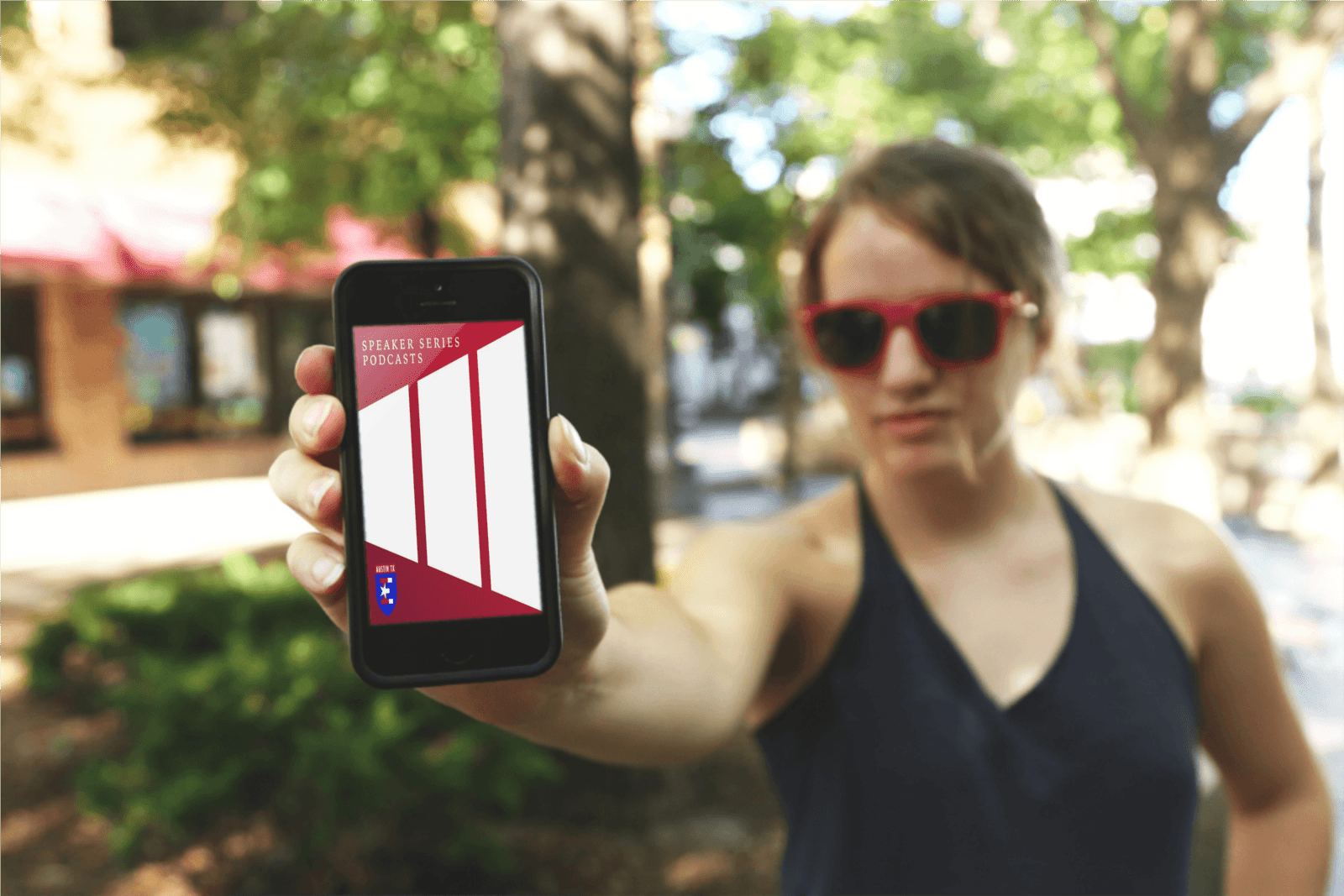 COUNSELING / SUPPORT SERVICES
Students have just a few more days to update the Career Plan in Skyward; course requests for 2020-21 will be pulled from the Career Plan, so it's important to review your student's selections carefully. The last day to make edits is February 19. When complete, both student and parent are required by State law to sign the four-year-plan; an eSignature can be made within the Skyward Career Plan (instructions).
Resources can be found at the top of this page. Students are expected to update their Career Plan (four-year-plan) in Skyward since we will pull courses for the 2020-21 school year from it. Students have until February 19 to make changes.
AP EXAMS
If your student dropped an AP course this semester and no longer plans to take the AP exam in May, please notify AP Coordinator Heidi Sauer (hsauer@eanesisd.net). A partial refund is available until March 2, 2020.
SOPHOMORE MEETINGS
Sophomore meetings will be March 11 and 12 -- parents are invited to attend. Learn more here, and watch for an email in the next week or so with more details.

Join us for
PTO General Meeting
Friday, February 21st
12pm
WHS Chap Room
Greetings, Chaps! We want to thank all of those who participated in our No Hassle Fundraiser. You should have received your tax letter by now. Because of your donations and our other fundraising projects (paver sales, Mum sales and concessions), we are able to fund staff and student requests through our Allocations process. We would like to thank our Allocations Chair, Tiffany Hildreth, for managing this process. We just approved classroom supplies, Senior Service day shirts, fine arts supplies, campus improvements, and more. We take our jobs as stewards of these funds very seriously, and do all we can to stretch those dollars. So, we thank you for your support so we can meet our campus needs.
Go Chaps!
Kristin Paull and Kit Spelce
Co-Presidents, WHS PTO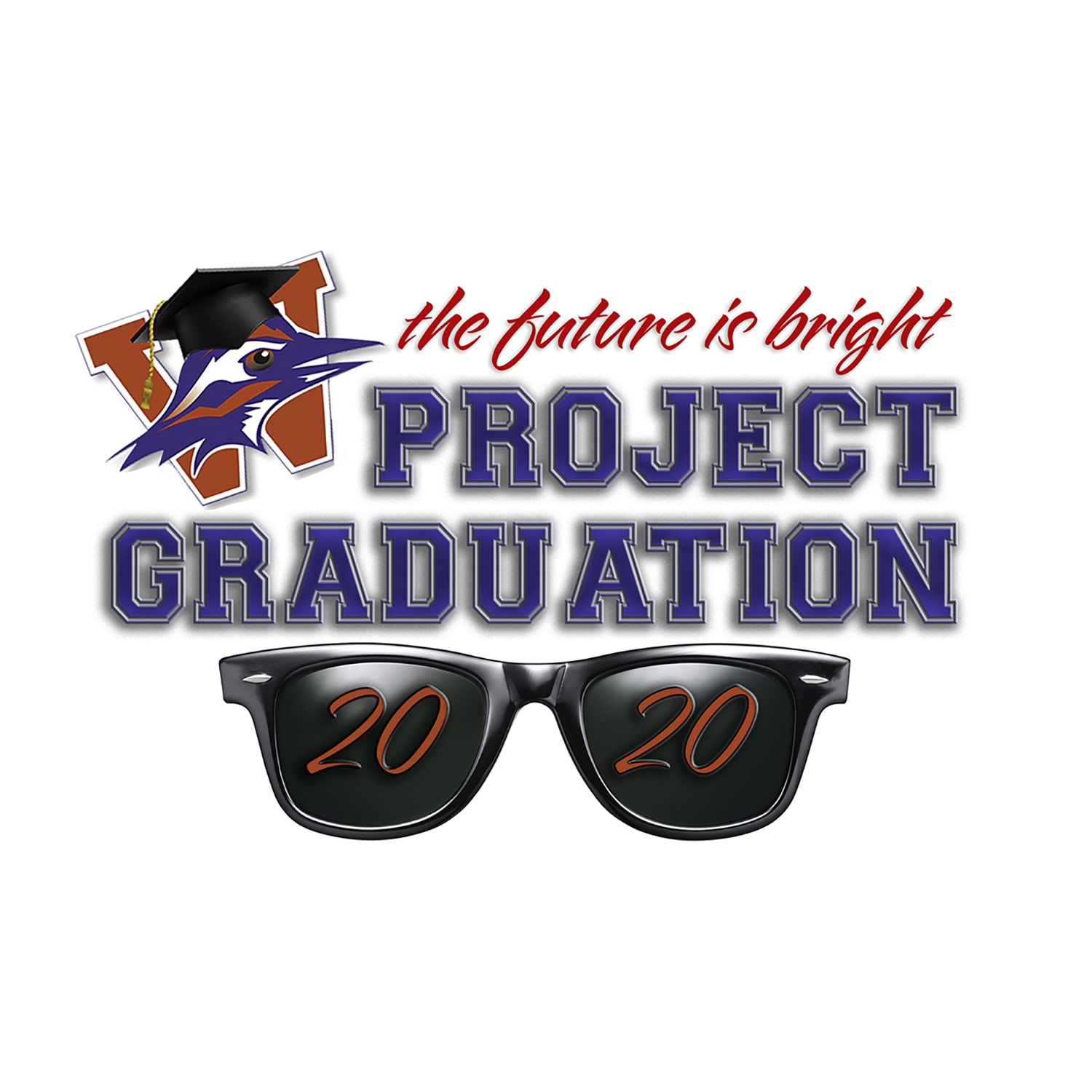 PROJECT GRADUATION is the BIGGEST party of the year for Westlake's newest graduates! It's an all-night, substance-free celebration for ALL seniors immediately following the 2020 Graduation ceremony.
Volunteer Signup now open!
You are invited to the party...as a volunteer! Click here to volunteer, be part of the fun, and help make the night run smoothly. Junior parents are encouraged to volunteer also, especially for afternoon/evening setup while senior parents are at graduation. Junior parents who may want to chair
next year, please email westlakeprograd@gmail.com
to help pay it forward! We still need some chairs for this year too.
Send in Photos for Toddler Wall!
Please send pics for the TODDLER WALL at PG. Pictures should be 8x10 copies only (no originals). Photo should be of seniors only. No group photos. Do not show the photo to your senior. Pictures will not be returned. Please write the student's name on the back of the photo and drop off at the front office in the bin marked "Toddler Wall" starting Monday Jan. 27th. Deadline: May 15th.
Name the Game
Surprise your graduate by sponsoring Name The Game! So far we have Woytko's Ping-Pong Tournament, Brewer's Movie Room, Gourlay Cash Cubes and Dobie Hospitality. Click here for Name The Game Opportunities!
REGISTER your senior!
Now that you have volunteered and found cute toddler pics, it's time to register for Project Graduation at westlakepg.com! Registration is $150 until 3/31/2020. Reserve your ticket, Name That Game, claim a limited-edition t-shirt, and order a yard sign today.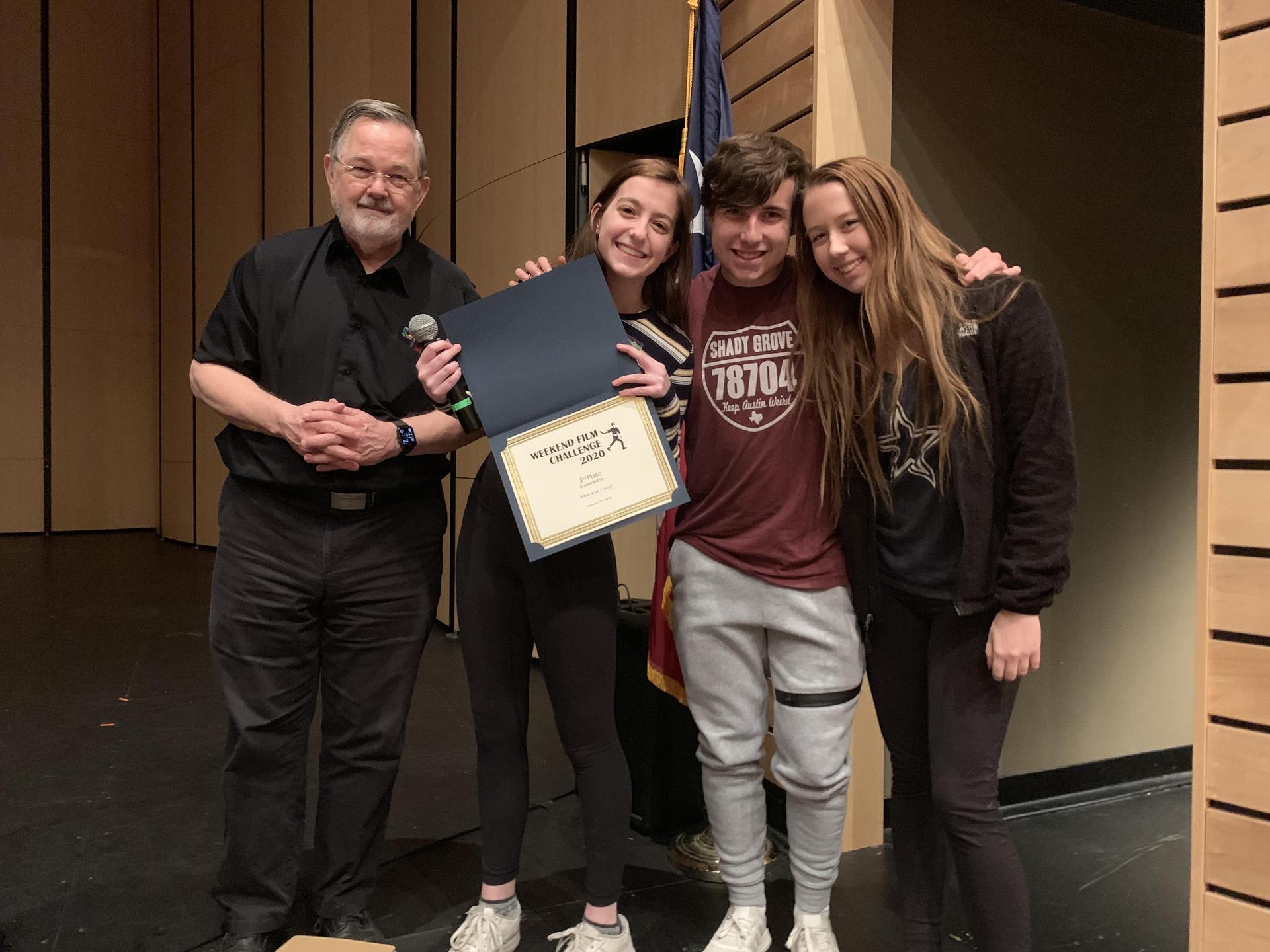 Advanced Film students take 3rd Place at the Weekend Film Challenge for their short film What Can I Say?. The crew will tackle another quick-turn production this weekend for ATPI's Big 72 Contest.

Pictured: Alexis Counts, Cole Santman, McKala Hansen
Crew: Ella Wells, Kate Saltel, Juli Neel, Lila Mali, Megan Hummel, Andrew Bredeson
Thank you Tori Fredell and Student Council for organizing our first ever Chaps in Service/Community Service Fair! Students connected with organizations like Relay for Life, Girls Empowerment Network, Lilypad Project, Mobile Loaves and Fishes, and were able to earn service hours for working on projects at the fair.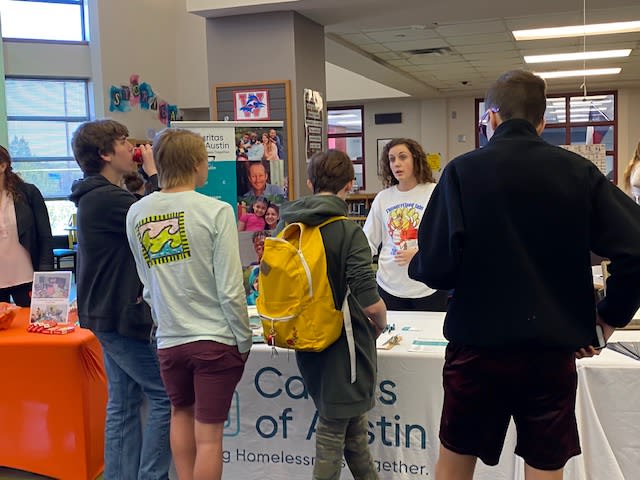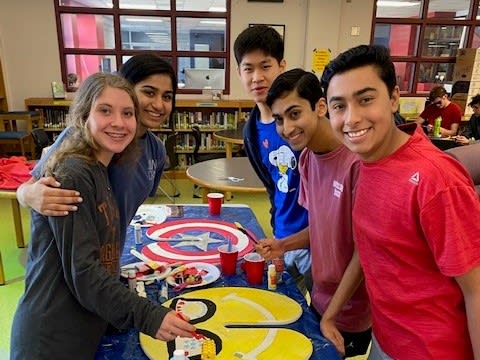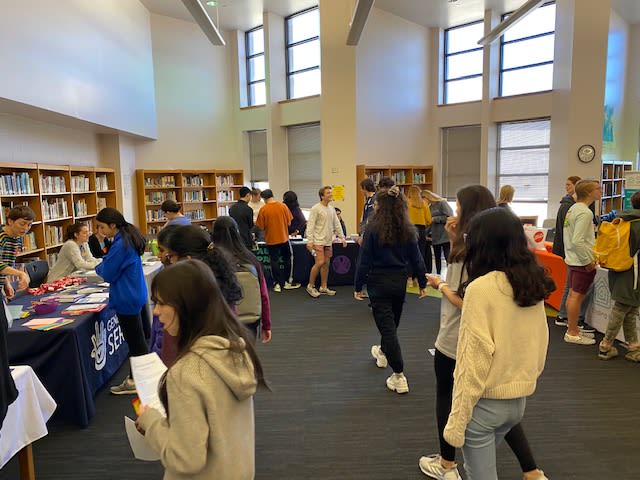 Thank you to our Library for helping us spread the love this Valentine's Day!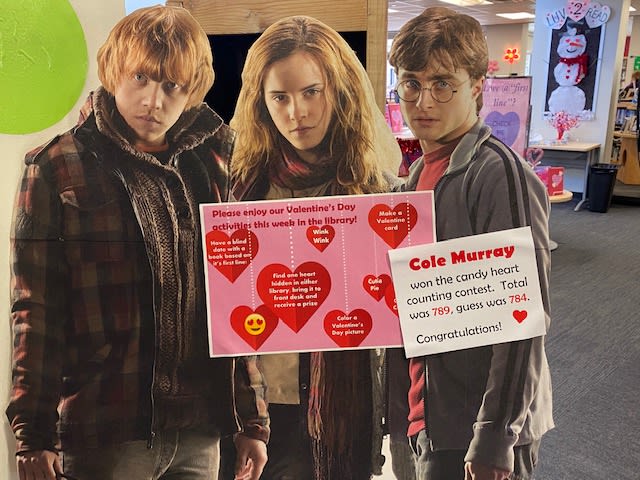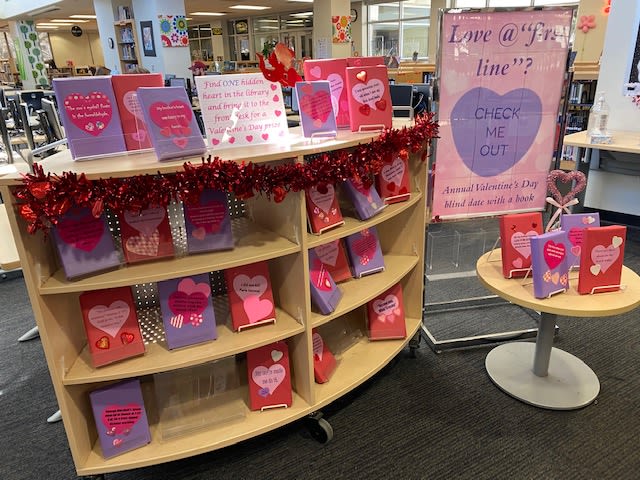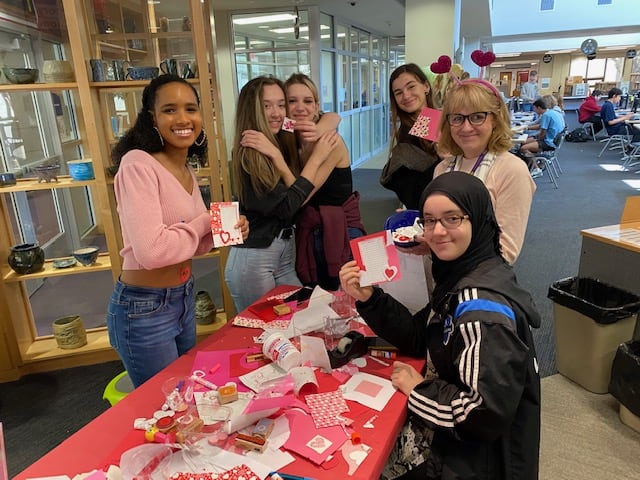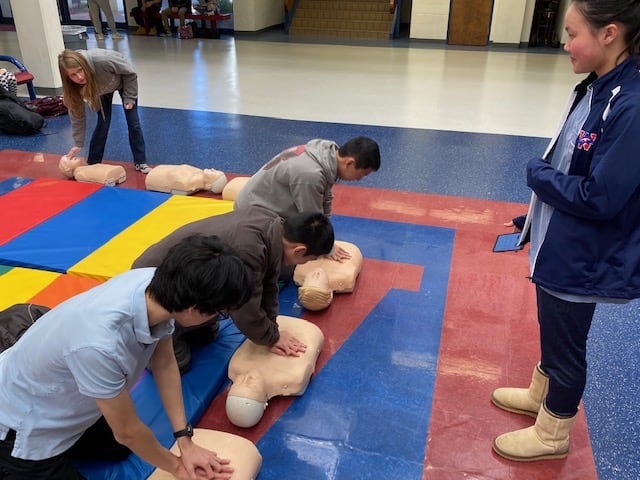 Take 10 minutes, learn to save a life.
Thank you to the CERT and HOSA officers for teaching students CPR today in the Commons and NGC Cafe to help us save hearts!
Each year in the United States, nearly 260 children aged 17 and under gain access to a firearm and unintentionally shoot themselves or someone else. Nearly 600 more die by suicide with a gun each year. Join us for a conversation about safe firearm storage, and what we can do to prevent these tragedies from happening.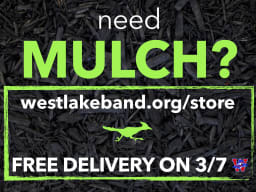 Two types of mulch available. Pre-order until Feb. 28. Free Delivery March 7th in EISD Neighborhoods. Spreading available upon request. www.westlakeband.org/store
Feb 17 2020
Student Holiday - Presidents' Day
All day
Feb 20 2020
EISD Speaker Series, "A Conversation About Kids and Guns"
12:00 PM - 1:00 PM
Feb 21 2020
Spring Pep Rally
All day
Feb 22 2020
Spring Pep Rally
All day
Feb 22 2020
Correspond/CBE Test Proctoring
10:30 AM - 1:30 PM
Feb 22 2020
EEF Gala
6:00 PM - 10:00 PM
Feb 23 2020
Choir: A Storybook Tea Party
1:30 PM - 3:00 PM
Feb 23 2020
Choir: A Storybook Tea Party
4:00 PM - 5:30 PM