If you are not seeing this message in its entirety, please click on "View entire message" at the bottom of the email or View In Browser
COUNSELING / SUPPORT SERVICES
AP EXAMS
If your student dropped an AP course this semester and no longer plans to take the AP exam in May, please notify AP Coordinator Heidi Sauer (hsauer@eanesisd.net). A partial refund is available until March 2, 2020.
SOPHOMORE MEETINGS
Sophomore meetings will be March 11 and 12 -- parents are invited to attend. Learn more here, and watch for an email in the next week or so with more details.
Counselors will host a JUNIOR PARENT and STUDENT NIGHT Monday, March 30 at 6pm in the PAC. In addition to information from counselors about planning for college applications, a panel of college admissions representatives from a variety of colleges will be present to share the wisdom of their experience.
Reminder: All juniors will take a free ACT test on March 24 during the school day. There is no need to sign up; however, if your student does NOT WANT to take this test, please indicate that on this ACT Opt-Out Form.
Seniors: The local scholarship application is open. Learn more here and apply for these scholarships (and the non-local scholarships listed on the bottom of the page).
Go Chaps!
Kristin Paull and Kit Spelce
Co-Presidents, WHS PTO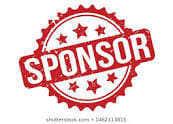 PROJECT GRADUATION
Shout Out To Our Sponsors!
We need everyone to contribute in order to make this an event to remember. Thank you to those who have donated already. Parents, please help as an Investor, Partner or Friend, Name That Game, or help Close the Gap with a gift to Project Graduation 2020! Businesses and organizations, we would like you Gold, Silver or Investor-level sponsorship. We also need donations for prizes and raffles. Email westlakeprograd@gmail.com to send in your contributions.
Volunteer
It takes over 500 volunteer shifts for Project Graduation! Click here to volunteer, be part of the fun, and help make the night run smoothly. ALL SENIOR AND JUNIOR PARENTS should sign up for a shift.
Register
Register for Project Graduation at westlakepg.com! Registration is $150 until 3/31/2020. Reserve your ticket, sign up for a volunteer shift, Name That Game, and claim a limited-edition t-shirt. Order a yard sign today, and we will contact you in the spring to personalize it with your college choice.
Inspired by the Eanes Kindness spirit to spread globally, Westlake High School student Charles Sun along with Student Council members Carly Barnett, Lily Kate Bien, and Varun Gokhale, are leading a fundraising project to help fight the Coronavirus in China.
For details, please check the two slides below. While helping others, the team also wants to promote awareness about public health on preventing the virus spread in general. Please cover your mouth when you cough and always remember to wash your hands.
Advanced Film students competed in ATPI's pre-convention contest: B.I.G. 72, a true 72-hour film making adventure. The theme "The Green Light" was released late Thursday, writers locked script Friday, the crew filmed Saturday, editors cut and mixed Sunday. With entries due by midnight--the team published their video at 11:55 pm!
And. They. WON!

The short film It All Adds Up was named First Place in The B.I.G. 72 Video Contest 2020!!!
Congratulations to Director McKala Hansen and crew: London Blumberg, Lorena Chiles, Alexis Counts, Max Gagnon-Shenfield, Lila Mali, Hayden Powell, Jillian Saathoff, Kate Saltel, Cole Santman, Ella Wells, and Brady Whipple.
Other awesome film honors we took home from ATPI's Winter Conference included:
Top Video Program, Comedic Short Film, 2nd place - Westlake High School
Top Video Program, Dramatic Short Film, 3rd place - Westlake High School
24-hour Artistic Video Contest, Hon Mention - London Blumberg, Kate Saltel, Cole Santman
What a fun ride! Special thanks to David Poole for last-minute location help. Here's a still from the film featuring Berkeley Rhoads (and the Red Conference Room as the Devil's Office.)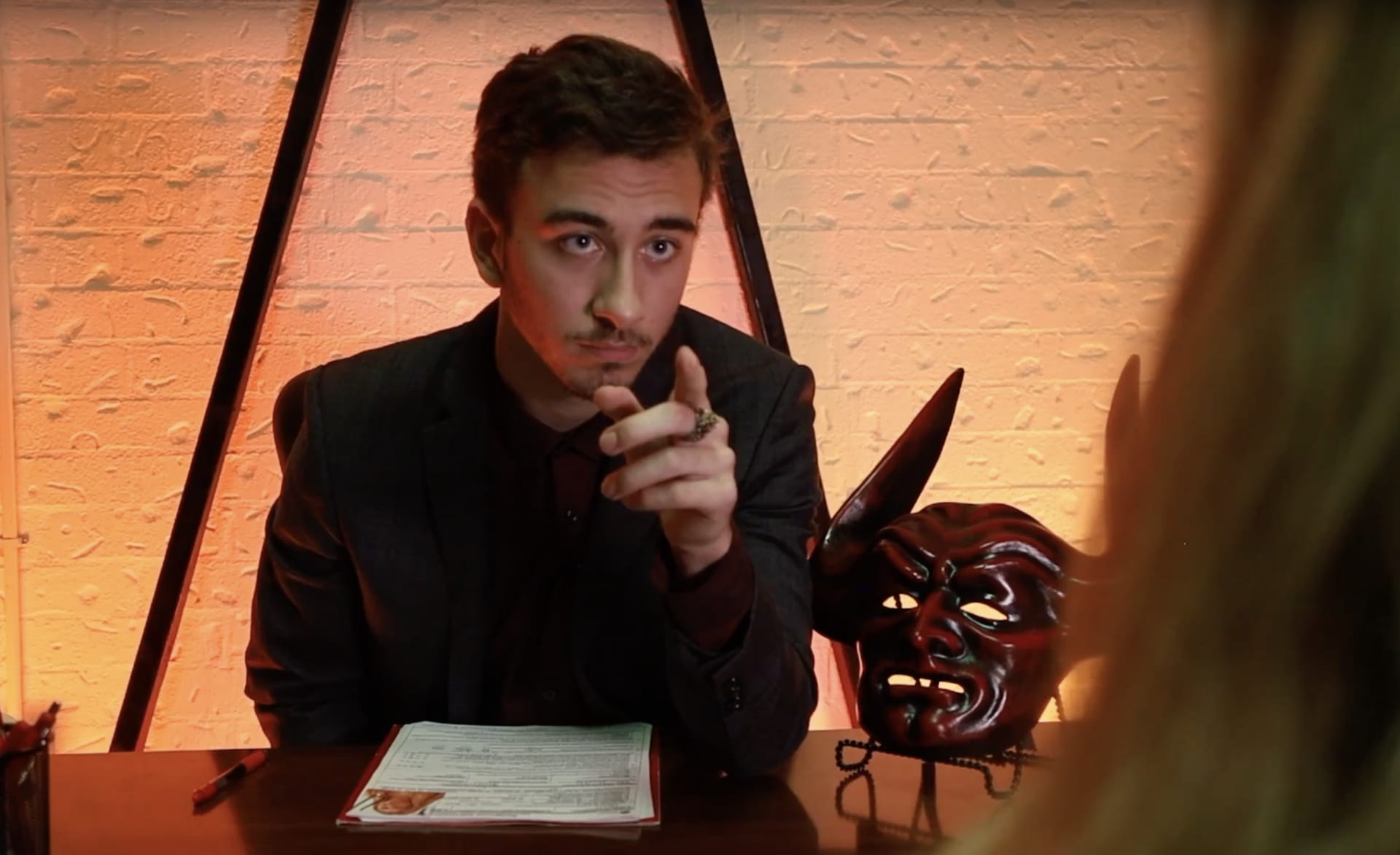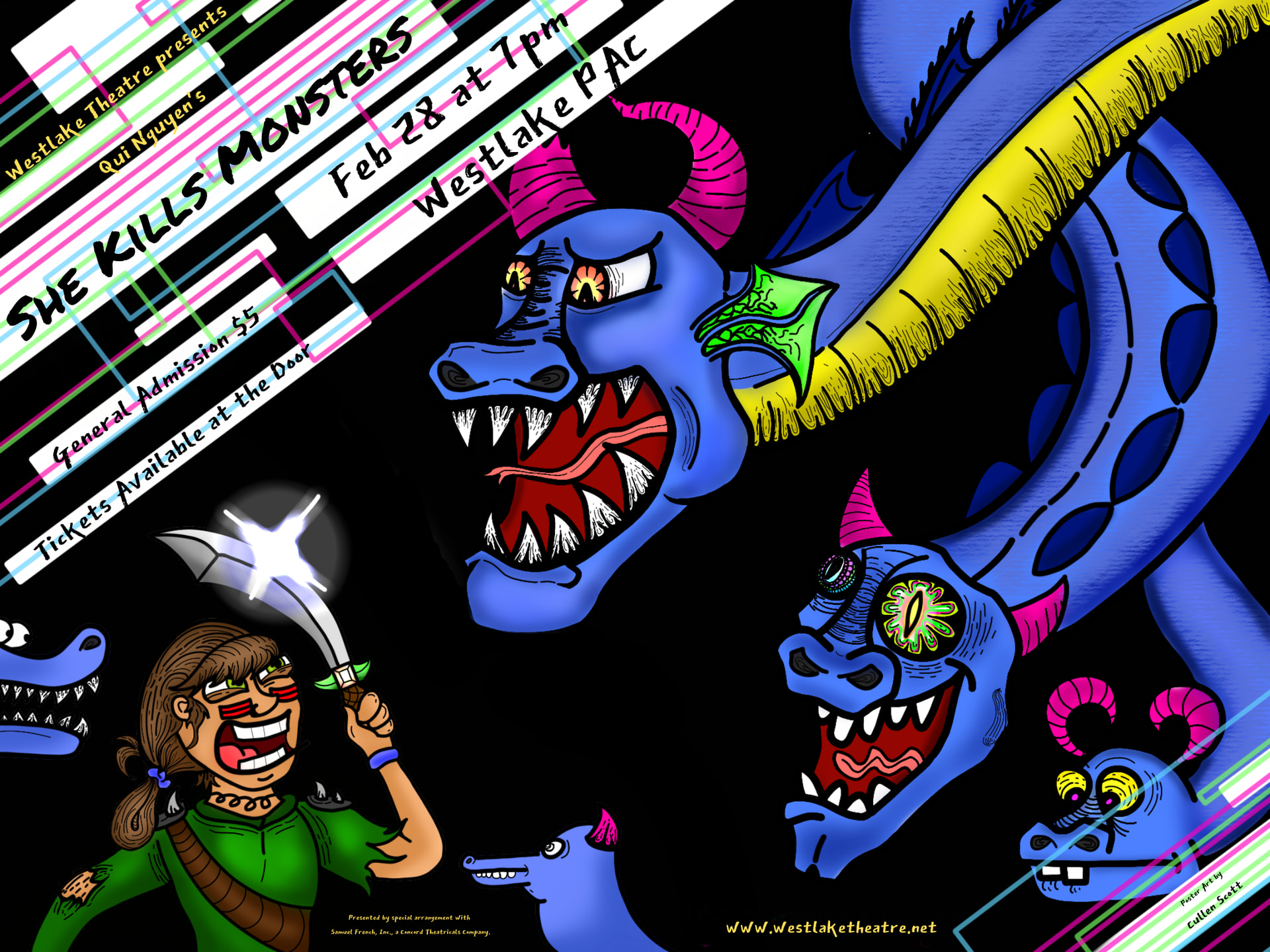 (Poster art by Cullen Scott)
The 2020 UIL One Act Play entry for Westlake High School is She Kills Monsters by Qui Nguyen.
About the Show:
She Kills Monsters tells the story of Agnes Evans as she leaves her childhood home in Ohio following the death of her teenage sister, Tilly. When Agnes finds Tilly's Dungeons & Dragons notebook, however, she stumbles into a journey of discovery and action-packed adventure in the imaginary world that was Tilly's refuge. Along the way, Agnes makes discoveries about Tilly that highlight how little Agnes knew of her sister while Tilly was alive. This high-octane dramatic comedy laden with homicidal fairies, nasty ogres, and 90s pop culture offers a heart-pounding homage to the geek and warrior within us all.
Participating students in the cast and crew include:
Alexander Anselmo, Ja Brown, Max Burke, Fiona Carter, Pug Carter, Keean Dailey, Elijah Dang, Isadora Duval, Taylor Fambrough, Liam Harrell, Nolan Harris, Reem Hinedi, Joey Hummel, Kiera Hunicke-Smith, Persephone Jordano, Cole Kosch, Avery LeRond, Amin Mashhoon, Mina Mashhoon, Nicole Overend, Sloane Reardon, James Rutherford, Maya Salem, Ivy Toler, Phoebe Wang, Courtney Young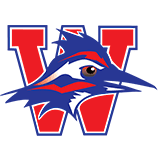 The 2018-2019 Federal Report Cards, School Report cards, Texas Academic Performance Reports (TAPR) and more are available.
Experience an emotional journey through a timeline of historic accounts of the Holocaust. This compelling and powerful presentation will forever remind us of the consequences of silence and indifference. Live music, theatrical adaptations and special guests add depth to this unique educational and commemorative event. Click the title for more info and to get free tickets.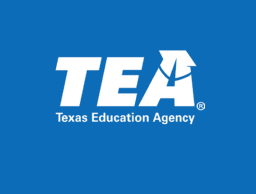 Senate Bill 139 requires all school districts to notify parents of updates to Special Education by the Texas Education Agency.  Please click on the link to see these notices in English and Spanish.
Purchase your "Inclusion Lives Here" T-Shirt. On sale Feb 17 - Mar 6 ONLY! Cost is $15. All Proceeds Support WHS Best Buddies Chapter. Purchase at https://eanes.revtrak.net/​​​​​​​
Feb 29 2020
Chap Relays
6:00 AM - 8:00 PM
Mar 3 2020
Percussion Concert
7:00 PM - 9:00 PM
Mar 7 2020
Correspond/CBE Test Proctoring
10:30 AM - 1:30 PM
Mar 9 2020
Quarter Grading Period #4 - Mar. 9 - May 28
All day