Message from Principal Ramsey
Enjoy the time...
We hope you have a wonderful Spring Break 2021. Every year is different, and this year I did not make an announcement for everyone to take home their iPADs and such since they may have an extended spring break. We hope you can enjoy the time away from campus and zoom - hard to believe my first zoom call was nearly a year ago. Take time for yourself and your family.
We will update you on STARR and other testing days and testing expectations as they become finalized. We do know we will have AP Testing taking place on campus from May 3rd-17th. I believe, after living the adventure of the spring of 2020, in communicating information as it is accurate and precise (Disclaimer: as we have learned in 2020-2021, everything is subject to change at the last minute! Haha). We will be updating senior activities when we return from break. We met with a wonderful and insightful group of seniors to assist us making the final few months on campus filled with memories. The Class of 2021 has only 44 school days left when we return!
We wish our boys' basketball team good luck this Saturday evening as they play for the state championship!
Go Chaps!
Steve Ramsey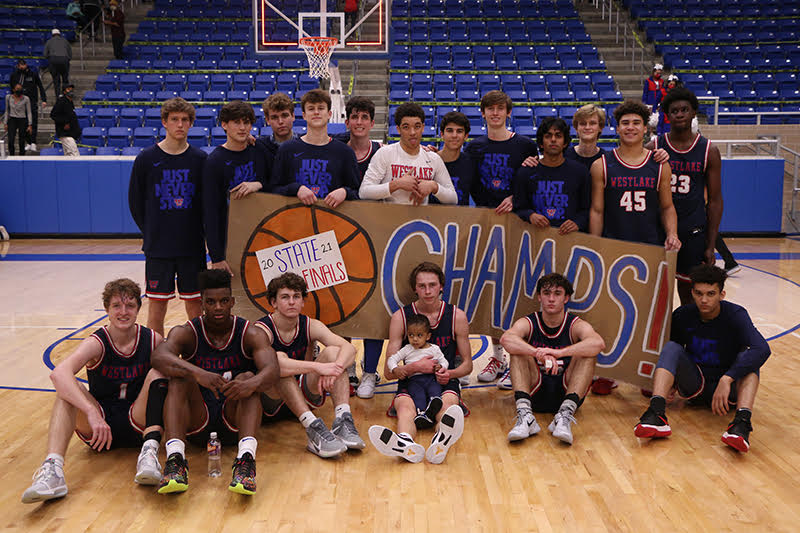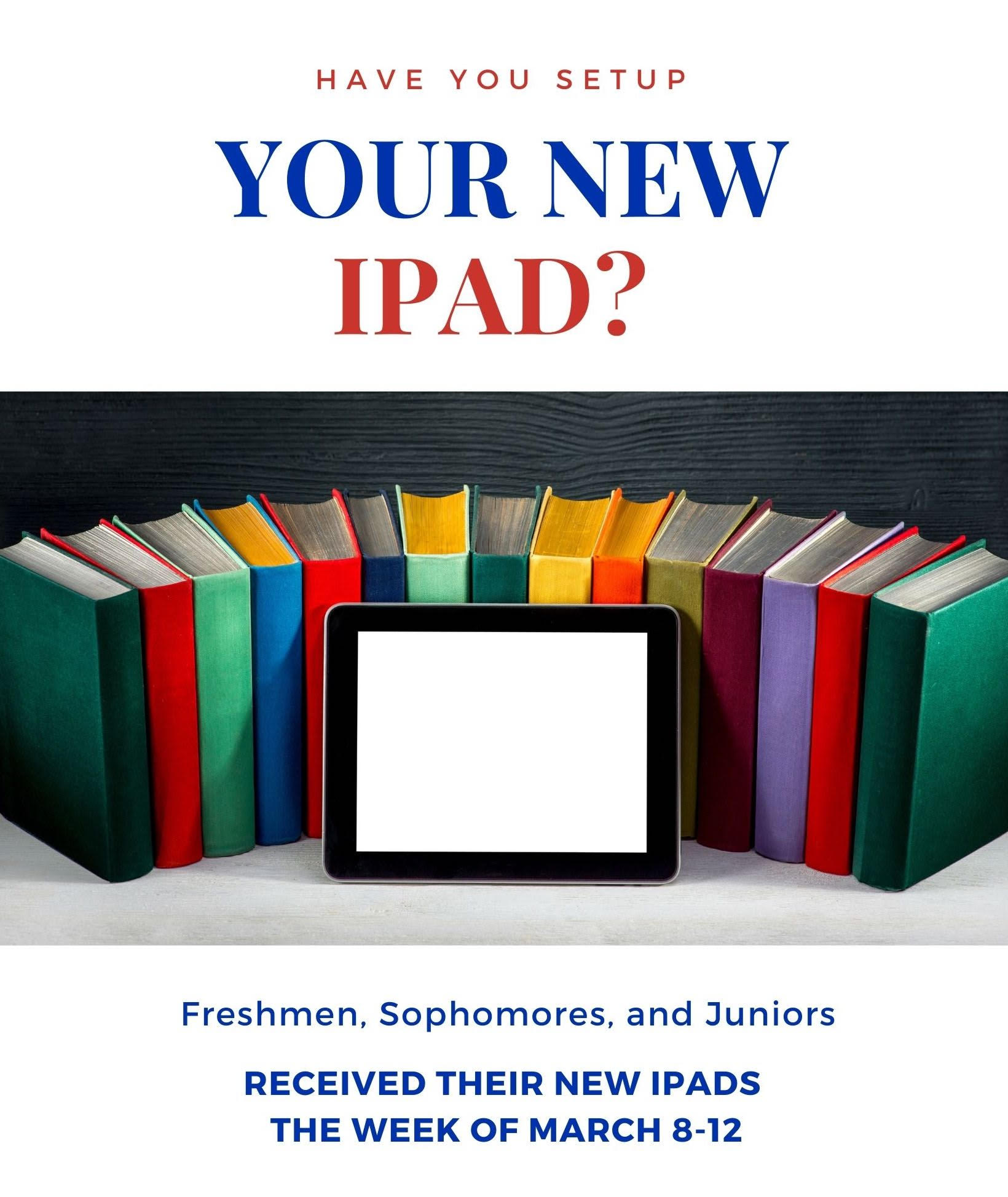 This was sent to all students:
iPad distribution at WHS has ended. If you did not receive your new iPad and/or you had questions about set up, please see the info below:
IN PERSON iPads NOT PICKED UP- Please wait for instructions from Technology Services. These will most likely come after Spring Break.
REMOTE iPads NOT PICKED UP- Please wait for instructions from Technology Services. These will most likely come after Spring Break.
Support Site: This site has all of the step sheets (and videos) to set up the new device (if you haven't already).
A Note about Notability: If you backed up Notability to Google Drive, you can use the import/download button in Notability (top right-hand corner), select Google Drive, and select the notes you would like to open.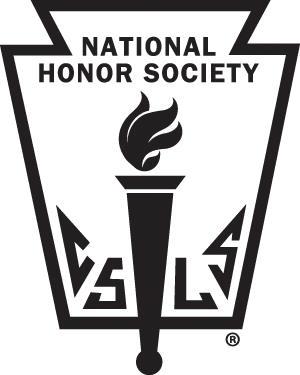 NHS Candidate forms were sent to eligible sophomores and juniors via their school email address on Tuesday March 9. Any students interested in joining NHS should join the NHS Candidates Google Classroom and complete the candidate form for submission by Monday April 5, 2021 at 4:20 pm. Late candidate forms will not be accepted. If students need help completing their candidate form or have any questions there will be help sessions held on Tuesday, March 22nd and Wednesday, March 23rd from 4:30 - 5:30 pm via zoom.
Counseling / Support Services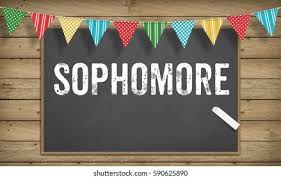 SOPHOMORES
Counselors will be visiting English 2 classrooms on March 24, 25, or 26 (depending on the teacher) to share info about GPA, transcripts, PSAT, and Naviance.
Sophomore Parent Night is

March 24 at 6pm

. We hope you can join us via Zoom; we will send a link after spring break.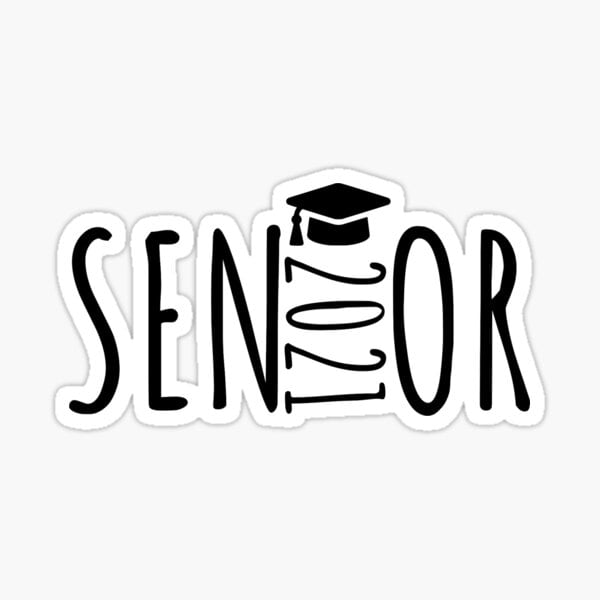 SENIORS - Local Scholarship Process
The local scholarship process has begun! Don't miss this opportunity to apply for money from local organizations and individuals. Find info and the applications here.
SUMMER PROGRAMS
If you are looking for a summer program for your student, check out some options here (this page is updated regularly, so you may want to check back from time to time).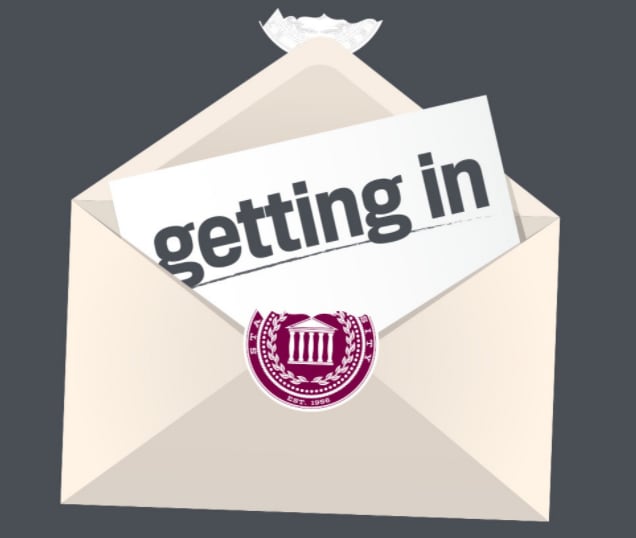 Getting Into College: The Complicated Truth (College Admissions Webinar Series with author Jeff Selingo)
Webinars are March 21 or April 18 at 7:30pm central time. There is a fee (the link to the right offers a coupon code). Learn more and register here.
Upcoming Water Bottle Drive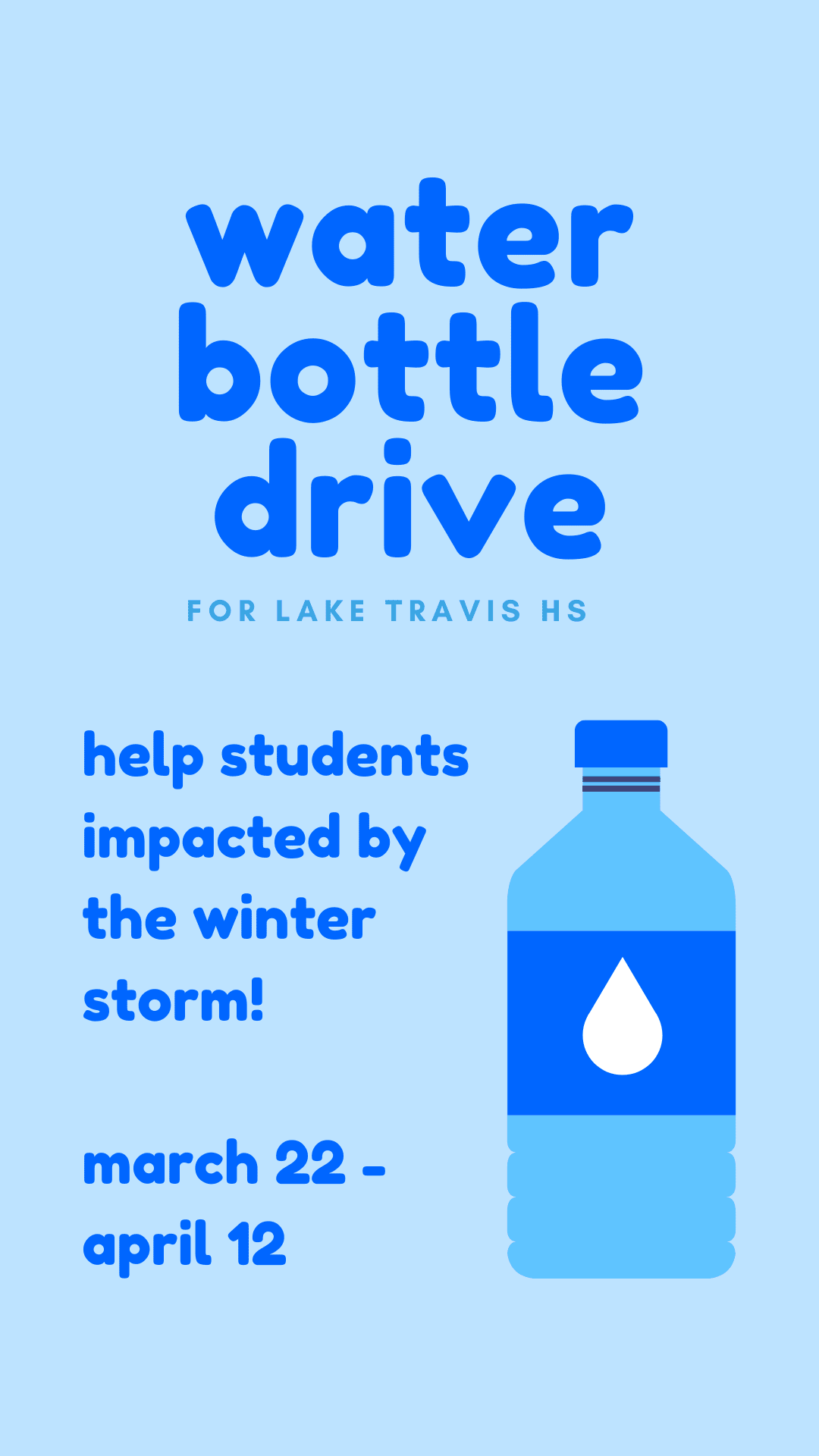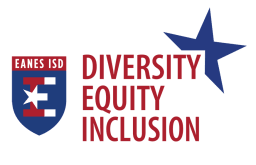 Women have come a long way and DEI would like to celebrate the journey! Let's celebrate women pioneers who, after facing a number of challenges of gender inequality, have brought us to where we are today. During Women's History Month, let's focus on the past advancements of these women to inspire those who may one day help shape our future! Click for links to books and online resources that can help you celebrate this impactful month for women and girls.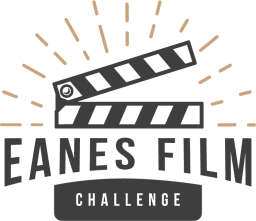 The Eanes Film Challenge provides K-12 students an opportunity to create a short film. Students are encouraged to apply their creativity and utilize district iPads to create a 60-second short film from one of the three challenges. Visit the website linked in the title for more information.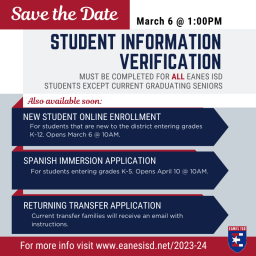 Student Information Verification (SIV) is now open and must be completed by March 24 for all current Eanes ISD students except current graduating seniors. The following also opens on March 8: New Student Online Enrollment, Spanish Immersion Application and Returning Transfer Application.