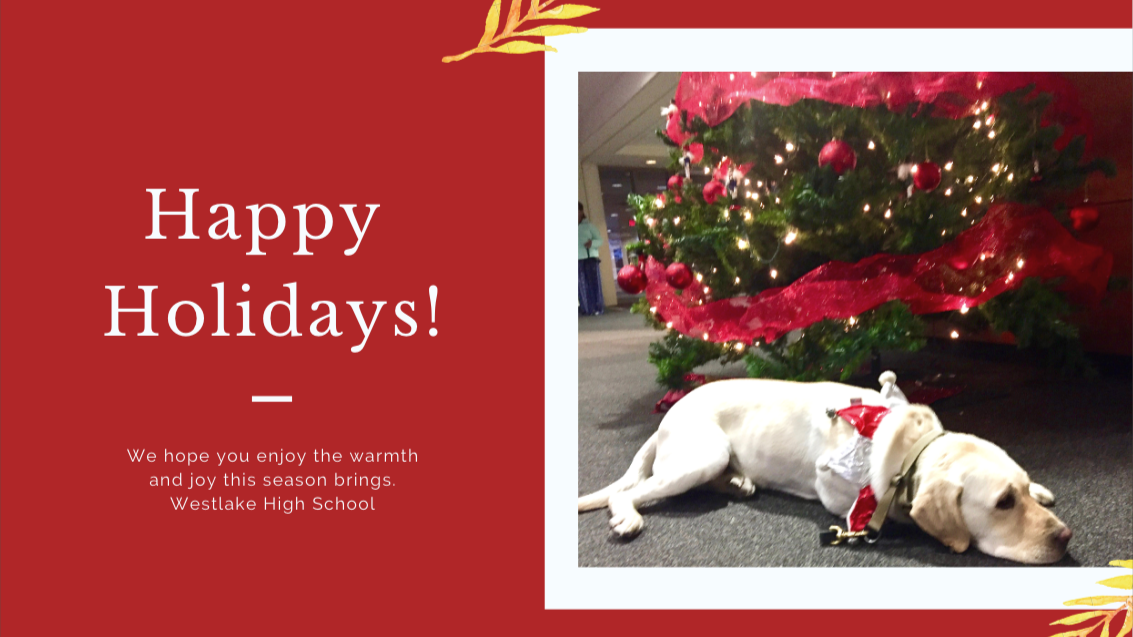 Safety Dog, Vito, after 6 performances of the Nutcracker Spectacular
MESSAGE FROM PRINCIPAL RAMSEY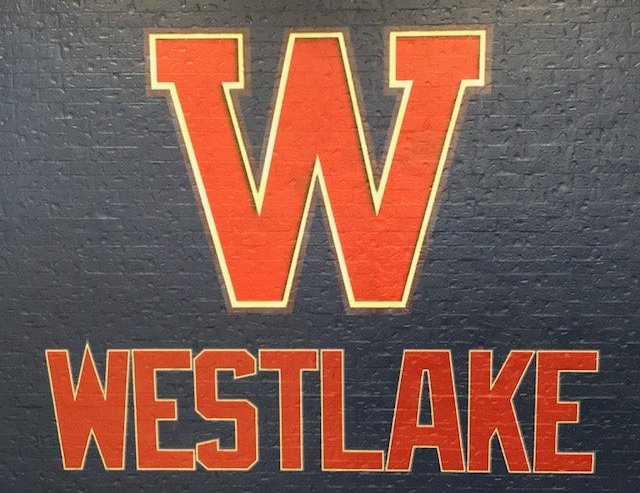 Home for the Holidays...
We all have a conceived idea or notion of what the holidays should be like as a family. Through our collective experience, there is a certain expectation of grandeur and pageantry associated with this break. This has been shaped by movies, songs, poems and family history. As we all know, the romanticized version of the holidays may or may not happen.
The good news is that we have data to help us all through the holidays as we attempt to make memories with our kids....
Please remind your students that the Homeroom Attendance period is still mandatory on Friday, 12/21, even if they exempted their 2nd period exam.
Friday Final Exam Schedule

2nd Period Final: 8:50-10:50am
8th Period Final: 10:55-12:55pm
Friday Bus Schedule
Buses will arrive at 12:55pm and depart 10 minutes later.
STUDENTS INTERESTED IN THE MEDICAL FIELD
The Eastern Association of Surgeons of Trauma (EAST) is holding their 2019 conference in Austin in January.  This year, EAST chose Westlake as their outreach community! Approximately 80 trauma surgeons will travel to WHS to spend the day with our students discussing topics that are important to teenagers and safety.  Detailed info HERE.
SPACE IS LIMITED (and spaces are already half gone!). 
Register HERE by Tuesday, January 8th.  
Westlake families...
We are very grateful for all your support and participation this semester. Your generous donations make it possible to allocate funds for classroom equipment and campus improvement projects, directly benefiting WHS students and teachers. Our volunteers fill in the gaps as needed around school.
Our annual holiday gift card drive was a success! The Staff Appreciation committee volunteers organized a delicious spread of cookies, coffee and cocoa for the staff and presented them with the gift cards.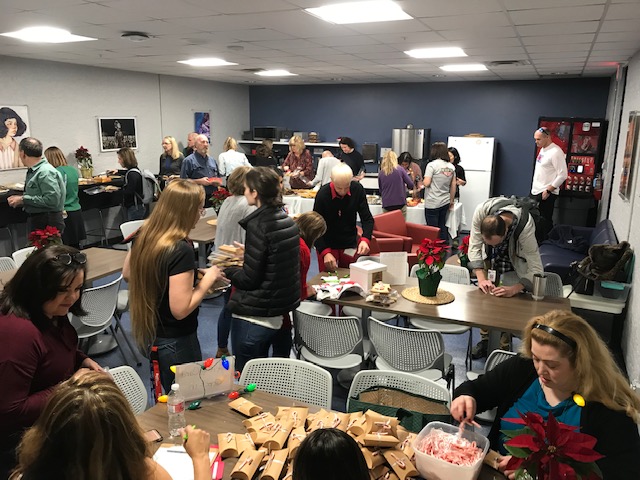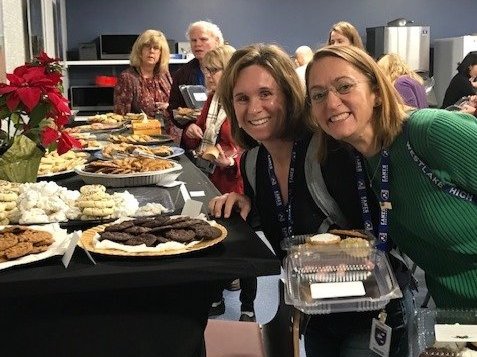 Hope the season brings you much peace and joy! Happy Holidays!
Warmly,
Shalini Komarla
President, WHS PTO 
Where do WHS students apply to college?  
Where do they get accepted and choose to attend?
Hear this and more from Principal Ramsey and the Counseling Department!
"The Class Of 2018, College Report"
PTO General Meeting
Friday, Jan 18th at noon in the PAC Recital Hall
Please VISIT OUR WEBSITE whspto.net 

Thank you for the awesome turnout for the first half of our 2018-2019 Speaker Series. We will be back January 24th for "Positive Discipline: Parenting Your Teen With Confidence!"  In the meantime please feel free to look over old presentations or listen to them as podcasts!
FOOTBALL PROGRAMS - BUY OLD ISSUES!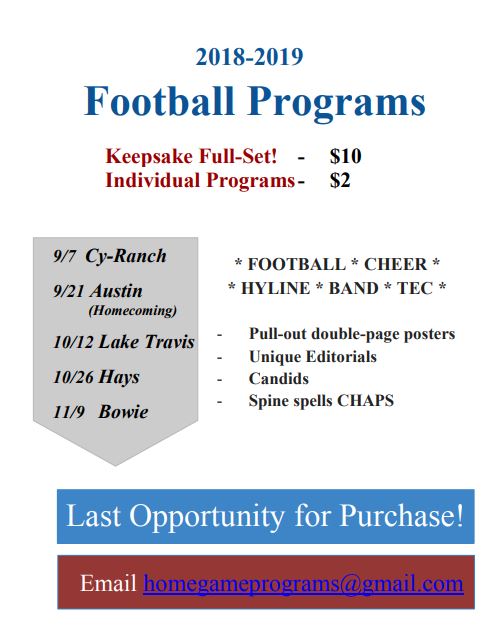 Bring your broken electronic toys to WHS Jan 8th to Jan 23rd!
Collection boxes will be in the Chap Court and Ninth Grade Cafeteria.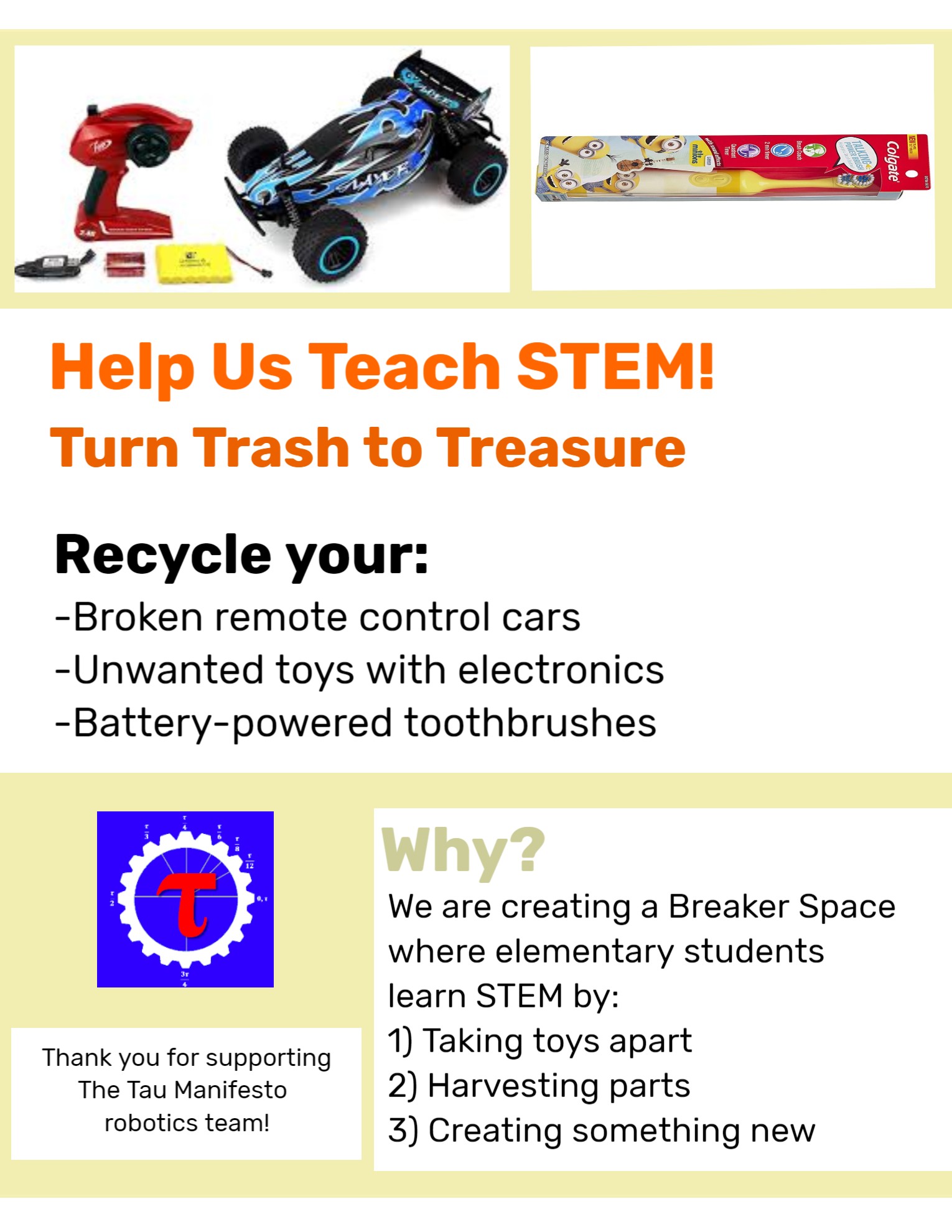 Early Release, December 21
All schools release exactly 3 hours early. Bus routes run exactly 3 hours early. Elementary Parent Reminders: Lunch will not be served; Remember to make any necessary changes in Campus Dismissal Manager.
Winter Break, December 24 - January 7
Students return Tuesday, January 8; Staff return Monday, January 7
As we move closer to the Board's consideration to call a bond election in January, the Board heard more information on bond-related topics such as the final category review, bond capacity and a report from the Digital Learning Task Force.
WESTLAKE HIGH SCHOOL
4100 Westbank Drive, Austin, Texas 78746

http://whs.eanesisd.net